The recently created service manager position has been filled by William Emmerich.
NSU is pleased to welcome Will to the service team, he has worked in the IT business for over a decade and brings with him a varied background of systems and structures we feel makes him an excellent fit to enhance NSU's business services. His forward thinking approach, and process development has been proven to help businesses grow.
Will's sees his primary focus, "As a Systems Manager I have a direct connection to the processes and procedures that enable us to serve the clients in our community. Working together with a close-knit team, I can quickly tailor fit solutions that result in stellar experiences for our customers and efficient management of our resources."
Personal onsite introductions will begin in the next few weeks. Thank you for being the best part of our company.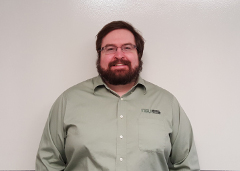 Contact information
William Emmerich
Ph# 217-428-6449
william@nsumsp.com